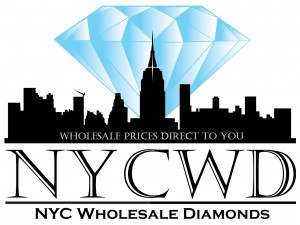 In our constant effort to keep you informed of all Diamond News worldwide, this update from the Pakistan and Antwerp Diamond Centers:
Natural rough diamond prices may rise 5 to 10 percent in 2014 on recovering demand for jewellery in developed and emerging markets, the head of Belgium's diamond lobby told Reuters in an interview. The global market came under pressure in 2013 as a weakening rupee and tight credit conditions suppressed demand from the world's biggest diamond polishing marker, India.
Polished diamond prices increased in all categories in 2014 as trade volumes reached their highest level since early 2011, diamond market watcher Rapaport said. A positive polished market could put rough prices on a healthier footing in 2014, according to Stephane Fischler, president of the Antwerp World Diamond Centre (AWDC).
"We have already had an increase in rough prices in the first quarter. They could gain up to 5 percent more by the end of the year," Fischler said in an interview in Moscow. He said there was a "healthy outlook" for rough diamond prices this year, forecasting an overall rise of between 5 and 10 percent. The AWDC is a private foundation lobbying in the interests of the national diamond industry based in Antwerp. According to AWDC, over 80 percent of all rough and 50 percent of all polished diamonds in the world pass through Antwerp.
The world's largest diamond miner by carats – Russia's Alrosa – in January said it was "moderately optimistic" about 2014 after seeing its average selling price for gem-quality diamonds fall by 9 percent last year. The average price of rough diamonds exported from Antwerp in February was up 18 percent from December 2013 but still 12 percent lower year on year, according to Reuters calculations based on AWDC data.
BETTING ON THE UNITED STATES Traditionally the largest retail diamond market, the US jewellery market is set to grow by 4 to 8 percent annually for 5 years from 2013 with stronger growth in 2013-2014, according to estimates from the diamond industry research team at consultancy Equity Communications. According to Rapaport, US jewellery store sales for the first two months of 2014 have risen by more than 5 percent.
China is the second largest diamond market and growth is also expected there as its wedding jewellery market is booming and disposable incomes of the expanding middle class are rising. Chow Tai Fook, the world's largest jeweller by market capitalisation, posted a 14-percent jump in same-store sales of gem-set jewellery in the first quarter year on year.
DON'T DISCOUNT AFRICA Along with China and India growth, Fischler also has "very good hopes" of a resurgence in European demand and said Latin America is already emerging as a market with good demand potential. Africa, which has its own significant mineral reserves, could in the longer term become not only a major producer of rough diamonds but also a significant buyer of the polished product, he said.
"Don't discount Africa 20-30 years from now. Of course, they're starting from a very low base so 7-10 percent (annual growth) doesn't mean much, but there is an emerging middle class in Africa and this market will develop."
Every month Belgium imports 6-10 million carats of rough diamonds worth more than $1 billion and exports a comparable amount, being the main trading centre for raw material mined all over the world. Alrosa, which produces about 37 million carats of diamonds per year, currently sells about a half of its output to Belgium, a proportion Fischler expects to remain stable or to grow in 2014.
A unique, personal jeweler who works nationwide, Keith Saxe is GIA and FIT trained and has been a trusted high end diamond jewelry specialist for 26 years. He is the founder and president of NYC Wholesale Diamonds located at 47 West 47th Street Suite 3A in the New York City Diamond District. His website is www.NYCWholesaleDiamonds.com and he authors a blog www.NYCDiamondBlog.com. Keith has a full service store located across the street from his private office,and a San Diego factory showroom. He offers GIA Certified Ideal Cut Diamonds, and state of the art fine jewelry designs at low wholesale prices. Keith has been named the N.Y. Diamond District's Favorite Jeweler by the N.Y. Post's Savvy Shopper column, had his diamond education articles published, been recommended in the New York Times, CNN reporter Robyn Spizman's 'Perfect Present Guide' and 'The GIFTionary', as well as having his Diamond Halo Engagement Ring design featured on 'The Knot' http://www.theknot.com/weddings/album/a-preppy-upstate-wedding-in-aurora-ny-144122