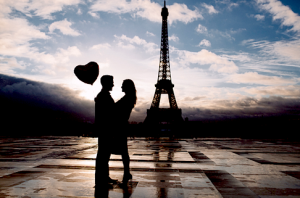 Thank you, Faizan S., for your wonderful 5-star review! Here it is:
"Before meeting Keith, my fiance and I were completely overwhelmed by the engagement ring buying process. I had done a lot of online reading and been to a few stores in person but had no idea what I was doing and was really worried about being taken for a ride by a jeweler. All of that changed when my fiance and I met Keith with NYC Wholesale Diamonds. His complete understanding of the diamond market and calm demeanor immediately put us at ease.
He gave us a thorough and easy-to-understand lesson on the 4 C's which allowed us to make educated decisions on what was important to us in buying a diamond. Once we communicated our preferences on the 4 C's to Keith, he searched through his extensive collection and was able to show us two amazing diamonds that were exactly what we were looking for. After making our decision, he continued to be immediately responsive via email until the ring was delivered. He walked me through how to buy insurance, provided an appraisal, and GIA certification (which he explained the significance of). He even insisted on us sharing our proposal news with him. We can't recommend Keith highly enough and will be going to him for every diamond purchase we make for the rest of our lives.
A couple of more quick notes on Keith: 1. My situation was a bit atypical in that I went through the entire ring-buying process with my fiance. We both loved him right away. 2. He never tried to upsell us on anything throughout the process, which was huge. This was the first diamond I had bought and was worried about someone trying to nickel and dime me as had happened at other stores but, in fact, Keith spoke with me about ways to minimize cost. 3. His timeline was 2-3 times faster than anyone else. Everywhere else we went had quoted us 4-6 weeks from deposit to delivery; Keith had the ring to me exactly how we discussed in 8 days! 4. No one was even close to matching in terms of price and quality. I did a lot of pricing research and no one was in the same stratosphere."
Call Keith at (212) 719-2214 his direct line for over 26 years, or email him at KS@NYCWD.com to begin your journey to finding the perfect diamond. Our Diamond Inventory Search Engine athttp://www.nycwholesalediamonds.com/diamond-inventory/  is a magnificent tool displaying our vast selection of GIA certified diamonds in every size, cut, and quality.
 A unique, personal jeweler who works nationwide, Keith Saxe is GIA and FIT trained and has been a trusted high end diamond jewelry specialist for 26 years. He is the founder and president of NYC Wholesale Diamonds located at 47 West 47th Street, Suite 3A, in the New York City Diamond District. His website iswww.NYCWD.com. Keith has a full service store located across the street from his private office, and a San Diego factory showroom. He offers GIA Certified Ideal Cut Diamonds, and state of the art fine jewelry designs at low wholesale prices. Keith has been named the N.Y. Diamond District's Favorite Jeweler by the N.Y. Post's Savvy Shopper column, had his diamond education articles published, been recommended in the New York Times, national gift reporter Robyn Spizman's 'Perfect Present Guide' and 'The GIFTionary', as well as having his Diamond Halo Engagement Ring design featured on 'The Knot'.