TREND ALERT: According to the Rapaport Report, the Diamond Industry's Insider Publication, Oval Cut Diamond Demand is continuing to accelerate and has been throughout 2016.
Here at NYCWD, we have developed a magnificent line of Oval Cut Diamond Engagement Rings, Earrings and Pendants.
GIA Certified 4.03 carat, I color, SI1 clarity, Excellent Polish, Excellent Symmetry Oval Brilliant Cut Diamond $43,850
We will be open July 12-13, and then closed for industry vacation. We return to our regular schedule on July 26th.
It all started with this Hollywood headline:
Blake Lively shows off GIANT $2m pink oval cut diamond as she gives new husband Ryan Reynolds a passionate kiss
The classic round cut holds the record for the diamond cut most commonly used for engagement rings. The reason for this is most likely because round cuts are considered the most brilliant diamonds on the market. However, if you're interested in differentiating yourself from the masses without sacrificing brilliance, choose an Oval Cut Diamond. 
With 58 facets and a rounded shape, oval cut diamonds capture the same allure as a modern round brilliant cut diamond, but with the added elegance of an elongated shape. Furthermore, oval cuts appear larger than round cuts, making them a sophisticated alternative to the round brilliant. Other celebrities with oval cut gems include Kate Middleton, Salma Hayek, Heidi Klum, and Katie Holmes.
Though diamonds have been cut into ovular shapes for hundreds of years, the modern ideal oval cut we commonly see wasn't created until 1957 when a Russian-born diamond cutter named Lazare Kaplan invented it. Born into a family of educated jewelers, Kaplan grew up working closely with his uncle, Abraham Tolkowsky, the diamond cutter famous for inventing the Ideal Cut.

Call 212-719-2214 or email KS@NYCWD.com to order, or for additional details
CLICK HERE TO ACCESS OUR DIAMOND SEARCH ENGINE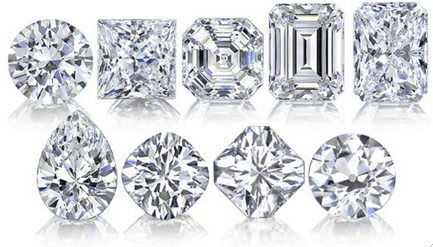 I Offer My Clients the Finest Selection Of Diamonds, Engagement Ring Designs, And Custom Wedding Bands All At The Lowest Wholesale Prices!
 
My Exclusive Personal Consultation To You Includes:
 
* An informative lesson on the quality, pricing, and certification of diamonds. 
* Locating the perfect, ideal cut diamond for maximum, spectacular brilliance. 
* Finding and/or custom designing the perfect ring setting for the diamond. 
* Advice on immediate protection by the least expensive insurance options. 
* Advice on the actual proposal as its romantic significance will last a lifetime!
* A complete selection of custom designed diamond and men's wedding bands.

Our promise is to always offer ideal cut diamonds that display maximum brilliance at all times. Round, Princess, Cushion, Asscher, Radiant Cuts in quality designs hand made in gold and platinum.
NYC Wholesale Diamonds
47 West 47th Street
Suite 3A
New York, NY 10036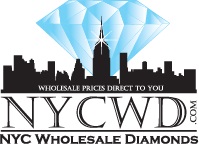 A unique, personal jeweler who works nationwide, Keith Saxe is GIA and FIT trained and has been a trusted high end diamond jewelry specialist for 28 years. He is the founder and president ​of NYC Wholesale Diamonds located at 47 West 47th Street Suite 3A in the New York City Diamond District. His website is www.NYCWD.com and he authors a blog atwww.NYCDiamondBlog.com. Keith has recently been named to The Diamond Council of America, is a member of the Jewelers Board of Trade, and Jewelers of America. He offers GIA Certified Ideal Cut Diamonds,​ and state of the art fine jewelry designs at low wholesale prices. Keith has been named the N.Y. Diamond District's Favorite Jeweler by the N.Y. Post's Savvy Shopper column, had his diamond education articles published, been recommended in the New York Times, national gift reporter Robyn Spizman's 'Perfect Present Guide' and 'The GIFTionary', as well as having his Diamond Halo Engagement Ring design featured on 'The Knot.'

We will be open July 12-13, and then closed for industry vacation. We return to our regular schedule on July 26th.