Make Your Proposal Memorable and Special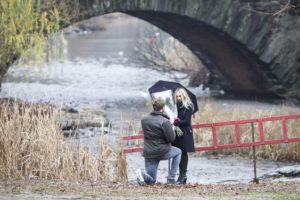 NYCWD Couple Proposal in Central Park
With 30 years of experience, Keith J. Saxe and his NYC Wholesale Diamonds office knows a thing or two about how to create a successful and memorable proposal.  For many years, people have come through our door and walked out with more than just a beautiful custom GIA certified ideal cut diamond engagement ring at the lowest wholesale price.  Here are some of our best proposal recommendations, gathered throughout the years, that you might find helpful.
While it's always great to have input from your future fiancé's friends and family, we always encourage our clients to never show the finished ring to anyone before the magic moment.  Proposal day is one of the most special days in one's life, and your future fiancé has been waiting her entire life to share her happiness by showing her beautiful ring to those closest to her.  To see the amazement and happiness in their eyes at the magical first glance, is something she will always remember! Let her have her 'forever moment' and relish in everyone's ohh's and ahh's.  
Some of the most romantic and thoughtful proposals are planned for special trips, what we call the 'Destination Proposal".  Whether it's a beach getaway or visiting family during the holidays, if your special proposal involves an airport, be careful where you pack the ring.  You would never want to pack a ring of such value in any checked luggage.  Traveling with the ring in your pocket is the natural reaction, but you risk blowing the surprise when you empty your pockets at security.  The best place is to pack the ring in a carry-on.  Try not to pack anything else in the carry-on that might trigger security to want to search your bag, but worse-case scenario, if they want to open up your carry on, ask for a private room.  
As to the actual proposal, always try to incorporate one special detail.  Maybe it's where you had your first date, the place you met, or even just a beautiful view or sunset.  Everyone is going to ask "How did he/she ask?" and that one little detail can make for one swoon-worthy story!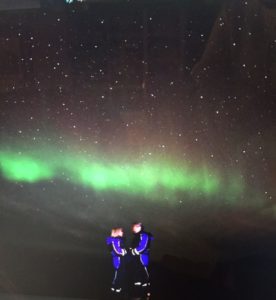 NYCWD Couple Jennifer and Gene's Northern Lights Proposal
You can contact NYCWD and Keith directly at KS@NYCWD.com or by calling (212) 719-2214.  Let's start by planning the perfect ring for YOU!