Give Mom a gift she'll treasure for years to come.
Here are a few items on special this month just for Mom, that we're sure she'll love.
Diamond and Emerald Bands
May Birthstone
Fully customizable and available in halfway and eternity versions.
---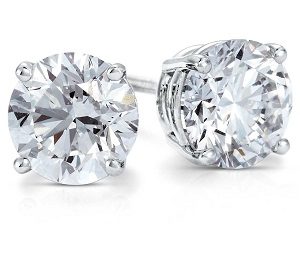 GIA Certified Studs
0.85 ctw $1,550
1.05 ctw $2,875
1.25 ctw $3,550
1.40 ctw $3,950
1.60 ctw $5,500
1.80 ctw $5,850
2.02 ctw $8,850
2.40 ctw $16,500
2.80 ctw $19,500
3.41 ctw $29,450
5.40 ctw $48,850
5.62 ctw $52,500
---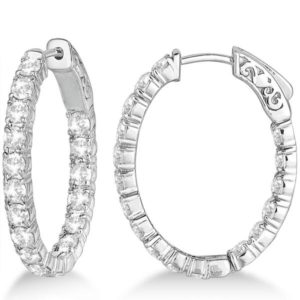 Diamond Hoops
A classic jewelry staple, every woman loves a pair of diamond hoops.  Our hoops are made with the most secure solid gold clasps available and pair that with our inside-out design, it's the perfect hoop.  Available in a variety of sizes, carat weights and metal color.
1.50 ct $1,950
2.00 ct $2,450
2.50 ct $2,975
3.00 ct $3,550
4.00 ct $4,975
5.00 ct $6,885
---
Diamond Solitaire Necklace
Offering a beautiful selection of GIA certified stones to make a stunning piece she'll wear everyday!
1.00 Carat H Color SI1 Clarity $5,500
1.25 Carat I Color SI1 Clarity $6,950
1.50 Carat H Color SI1 Clarity $9,650
2.00 Carat J Color VS2 Clarity $13,500
2.70 Carat I Color VS2 Clarity $23,500
3.00 Carat I Color SI1 Clarity $28,850
4.00 Carat H Color SI1 Clarity $44,500
5.03 Carat I Color SI1 Clarity $59,850
---
See our full listing of Mother's Day Specials HERE