NYCWD would like to send a very special congratulations to Joe and Sasha.  It was truly an honor to play our small part in your happiness!
This is why we love what we do!  Here is Joe's beautiful proposal story.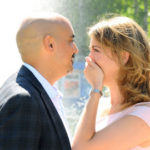 "The back story is the following…before we arrived in Sasha's hometown in Yekaterinburg, Russia that day I had pre-arranged a photographer with the help of her parents. The cover story was that her aunt who was also the principal of the high school where she st…udied had given us the photoshoot as a gift since it was our first time in her hometown together. You will see in the pictures that it starts as a normal shoot until she realized what I was up to after I recited an excerpt of a poem in front of the central fountain in the recreational park. The poem is called "Love" written by Vladimir Mayakovsky in 1922 which has been translated to English. The park where I proposed is named after Vladimir Mayakovsky and Sasha played there when she was a child. It is also near the place her father proposed to her mother. Once I proposed to Sasha and she said Yes J I told her there was another surprise. My parents, her parents, her grandmother, her aunt, my brother and sister appeared to us on the sightseeing train you see in the pictures. My parents, brother and sister traveled from Miami while her grandmother traveled all the way across Russia by train for 24 hours to be there. We then travelled all over Russia together as a family attending 4 World Cup games and too many historical sites to list in 4 different cities. It was a magical and unforgettable experience which we will never forget. I share this with you because your trustworthy service and assistance culminated in a masterpiece of a ring for us which was critical. She is madly in love with her ring design and everything it symbolizes. I could not have pulled this off without your help. Thank you, thank you, thank you…"
~Joe F.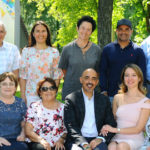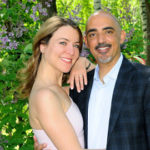 ---
NYC Wholesale Diamonds
Call for your private appointment and design the perfect ring
(212) 719-2214 or Email KS@nycwd.com