Andre, a very special gentleman from Paris, called us for the perfect 60th anniversary gift.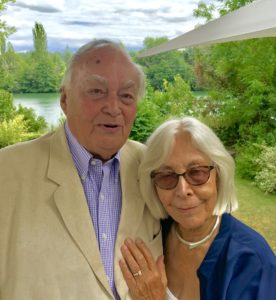 "Wanted to let you know how great your choice of this diamond ring was!  The whole direct  family (14 ) was present.  My dear wife Tatiana just loves it!  We had a great summer.  Now, everyone Is back home. My thanks for having played a major role in finding this " gem"!  My best wishes for staying healthy."
~André
Congratulations to this very special couple!
Yes, at NYCWD, we do many of our diamond rings, GIA certified earrings, and anniversary bands remotely with pleasure.  This is just one of the many success stories!