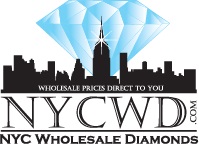 The promise, commitment and love is represented by an engagement ring; it's a way to proclaim your love and solidify your togetherness forever.
The perfect engagement ring will make a wonderful statement about how your person in this life means to you, but finding the perfect one to give them is not always simple. An engagement ring is a pricey item that most people don't know much about until they need to buy one.
When individuals don't know how to choose a ring style or stone, it can be intimidating. It's natural to become perplexed when looking for your or your partner's ideal ring, from carat size to price.
Please continue reading to learn the 7 common mistakes people make when selecting an engagement ring and how to avoid them if you're thinking about popping the question soon and want to choose the ideal ring.
1. Choose Your Budget Before You Select A Ring
One of the most common errors people make when selecting their fiancée's ring is failing to set a budget in advance. Although the cost of an engagement ring might range widely, it's important to establish a budget before you begin looking for the ideal ring.
Most customers frequently fall prey to the overused financial myths about budgetary restrictions and engagement rings. How much you choose to spend is entirely up to you, based on your salary and financial situation.
By doing this, you'll be in the best position to stay within your budget and determine how much money is still available for other expenses, such as your wedding or honeymoon plans.
Yet, it's crucial to just purchase what you can afford. Several self-proclaimed "experts" advise that you should spend about three full months' worth of salary on the engagement ring.
It would be wise to enter a jewelry store knowing what your spending limit is. You can focus your search and prevent overspending on the diamond engagement ring by knowing the amount.
2. Analyze the Quality of Settings
Keep in mind that you are purchasing a ring, not just a rock. Both the centerpiece and the setting are important. Before you use up your entire savings on a diamond, make sure the setting style you choose is affordable.
A basic, premium 14k solitaire setting costs less than $500, but one with additional diamonds may cost more than $5,000. Are you looking for something specific? Ordering a custom design is much simpler than you would think.
3. Do Thorough Research For Diamond Rings
One of the biggest mistakes individuals make is failing to do the necessary research before going to the jeweler and choosing the right diamond.
You may believe you are an expert on diamonds, or perhaps you are content to follow the recommendations of your neighborhood jeweler. In order to assure quality, it's worth your time to, at the very least, become familiar with diamond reports.
The ring you choose for your wedding is an investment and may possibly become a family heirloom. Avoiding unreliable internet sellers is a good way to purchase a high-quality engagement ring if you want something made to last.
Do your homework before purchasing an engagement ring because there are a lot of people selling inexpensive engagement rings that are poorly manufactured on the internet.
When looking for the ideal ring, you'll save time and save stress by learning what you or they prefer and then exploring your possibilities. Read reviews, inquire about products, and do lots and lots of research.
4. Don't Get Stuck on Specific Grades
What is the diamond's quality grade? You are making a mistake if you rely on the seller's word or a report from a for-profit laboratory. You may rely on the Gemological Institute of America and the American Gem Society's non-profit diamond grading reports.
Their grades are frequently exaggerated to provide the impression that you are getting a good deal and make the retailer look good. You should also dismiss all findings outside GIA and AGS, according to industry experts.
Additionally, it is frequently observed that a customer will do their homework, determine that a H VS1 diamond is the ideal stone, and won't compromise on that grade, even if it means compromising on the cut, size, or setting.
No one's going to notice if the diamond is VS1 rather than VS2 once it is set in a ring. Consider your budget and the best diamond you can get by weighing all the available options rather than being particular about specific grades. Instead, focus on a diamond's cut; this is what makes it stunning and sparkling.
5. Don't Compromise on the 4Cs
You've probably heard the usual advice to examine the "4 C's" while buying diamond jewelry. The primary elements affecting a diamond's attraction and value are its carat weight, clarity, color, and cut. There are, however, slight variances that are frequently invisible to the unaided eye.
The beauty, quality, and value of the stone could be altered by these minute characteristics. Requesting a diamond certification is a wise decision, but trusting exclusively on the information given on paper might be disastrous. Before making a choice, examine the engagement ring in person.
6. Not Viewing the Diamond Under Magnification
When you go engagement ring shopping, it's important to realize that every individual diamond in the world is a completely unique piece from the rest; every diamond is one of a a kind.
To make sure you are satisfied with the quality, experts advise seeing your diamond under magnification before making a purchase. It's crucial to see the diamond in person or video because even stones with identical characteristics on paper can appear differently.
7. Don't Purchase Diamonds at General Jewelry Stores
You might start your search for the ideal ring by going to your neighborhood jewelry store or by going online. Not all jewelry is made and sold the same way.
Many inexperienced diamond ring buyers make the error of entering just any store that pops up on an internet search or that they pass by as they walk down the street.
Nonetheless, you must set aside some time to broaden your search and explore various platform to purchase a quality ring. Not all jewelers have solid, customer-focused return or exchange procedures in place, and not all of them sell high-quality jewelry.
You require an experienced craftsman who has worked in the diamond industry for many years to respond to your questions and lay out your possibilities.
Before visiting the store, do some online research on the jeweler. You might find a one-of-a-kind engagement ring at a bespoke jewelry shop, which would make the whole thing even more memorable.
Choosing the perfect engagement ring isn't always simple, but if you follow these 7 advice, the process should go smoothly and stress-free. Before you begin looking, be sure to establish a clear spending limit for yourself. Then, conduct your homework to make sure the jeweler is trustworthy and produces high-quality jewelry.
Our thanks to NE Now News for this informative article