Author Archives: keith
Congratulations and Thank you Juan, for sharing about your experience with NYC Wholesale Diamonds!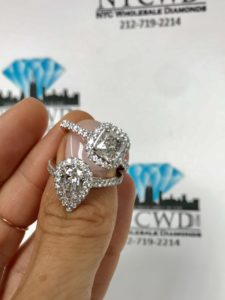 "I was recently referred to Keith by a coworker. She talk about how great he is and I took her word for it. I am so glad I did. Keith is the absolute best! He was very pleasant, knowledgeable, and very genuine when it comes to helping you with the process of selecting an engagement ring. Right away, he taught me what I needed to know about picking the right diamond, we discussed my budget and particular cut and design, and he was able to help me with my engagement ring immediately. I can't stress how happy I am with Keith and the overall process. My lady loved the ring and everything turned out perfect! Thanks Keith!"
~ Juan H.