Prince Harry and Megan Markle have been together for over a year now, they just made their first official appearance together, and before that a vacation to Africa.  The rumor mill is swirling with all kinds of engagement speculation.  Which has us excited, because honestly, who doesn't love a Royal Wedding.  But before there can be a wedding, there has to be a proposal, which means there has to be an engagement ring!   Like Prince William, we assume that Prince Harry will be dipping into the family vault to pick out something spectacular for Markle.  But what could it possibly be?
While there is much speculation that Prince Harry will choose something that was synonymously associated with his mother, like Queen Elizabeth's Emerald and Diamond Choker, we think that Harry with go with something more traditionally American for Markle…a Diamond!
Here at NYC Wholesale Diamonds, we thought we would highlight some of our past and most popular styles that are definitely fit for Royalty.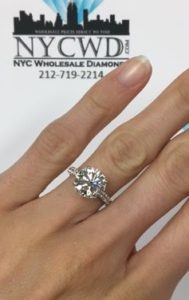 3ct Round Brilliant in NYCWD signature micro-pave cathedral setting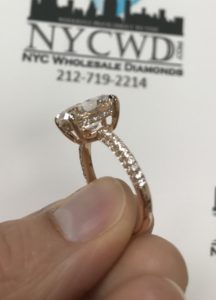 4.5ct Oval Brilliant set in Rose Gold with a hidden halo and "waterfall" micro-pave band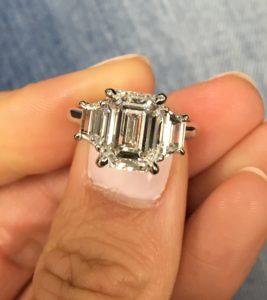 3ct Emerald with Trapezoids set in NYCWD signature 3 Stone open gallery setting
3ct Round Brilliant set in a Classic 6 prong knife-edge setting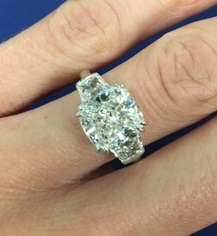 4ct Cushion Modified Brilliant set in NYCWD signature 3 Stone open gallery setting
2.5ct Cushion set in a custom halo and diamond band
Call NYC Wholesale Diamonds (212) 719-2214 or Email us at KS@NYCWD.com
We can re-create or customize any ring to fit any budget!