Congratulations to Emily and Zach!
It was such an honor to create such a beautiful and special ring for your Thanksgiving Proposal!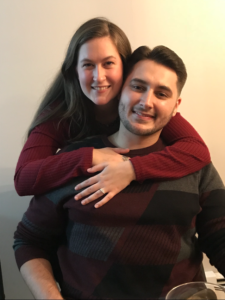 And a HUGE Thank you to Zach for taking the time to write us our latest 5 Star Review!
"Keith really went above and beyond to help me figure out what my fiancé wanted and incorporate what I liked. What could've been a very stressful and intimidating experience was not only easy but personal. I appreciated Keith's professionalism and honesty throughout the entire process as he guided me through what to look for and what to consider when making the final decision. I couldn't be more grateful for Keith and NYC Wholesale Diamonds. I will definitely be recommending Keith to my friends that are planning to get engaged in the near future."
~Zach F.