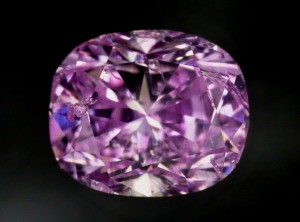 This interesting take from today's Crain's Chicago Business highlights a mini trend that NYC Wholesale Diamonds has seen surface here in the 80's, and again in the late 90's for a short time, especially with our European clients.
Diamonds may be a girl's best friend—but they aren't the default for all brides-to-be anymore.
While the traditional white diamond engagement ring always has been a classic choice, the tradition isn't set in stone. Just a few years ago, some 98 percent of the couples walking through the doors of Geneva Seal, a family-owned jewelry store on Oak Street—were buying white diamond rings.
Today, that's down to 90 percent.
"About 10 percent are veering away from traditional white," says Lisa Jungers, a gemologist at Geneva Seal. "People are getting married older now, and they have a better idea of their style, and they have more of an individual sense of what they're looking for."
What they appear to be looking for is anything that's not traditional: colored diamonds, sapphires and even other types of jewelry. Anything goes, including watches.
Ryan Eakes, 33, general manager of the Rolex store on Michigan Avenue, says that within the past year, he's helped about seven couples purchase engagement watches in lieu of—or in addition to—rings.
The store offers a complimentary engraving service, and since the watches are waterproof, couples never have to take them off—and both get a keepsake of their engagement, says Mr. Eakes, who also celebrated his own engagement with his-and-hers Rolexes.
"This is your first team investment as a life partner," he says. "I can see it when they come in and start talking about the idea. Then they come back and they say, 'We thought it through, and both of us have always wanted a Rolex watch.' "
Still, the majority of couples are tying their engagement knot with a ring—but increasingly, they're looking for one that shows their unique personality, says Jennie Ma, fashion and beauty editor a TheKnot.com, a New York-based website that focuses on wedding planning.
CELEB APPEAL
The twist away from white diamonds started in 2010 when Carrie Bradshaw accepted Big's 5-carat black diamond ring on the HBO series "Sex and the City." Celebrities Jessica Simpson and Jennifer Lopez followed the trend, but the real colored ring bomb exploded when England's Prince William presented his bride-to-be, Kate Middleton, with his mother's sapphire-and-diamond cluster ring, Ms. Ma says.
The celebrity aspect of the rings is one reason for their growing popularity, but there are other reasons they have become so common so quickly, she says.
Some colored diamonds retain their value more than white diamonds, says Rachel Farwell, jeweler at Geneva Seal, who has her own 2.10-carat yellow diamond engagement ring.
But she wasn't thinking much about investments when she spotted the intense yellow gem for the first time. After all, she had only been dating her boyfriend a year when the diamond arrived at the store from an unknown small jeweler.
Still, Ms. Farwell called her boyfriend, a director of computer software and development, and told him that if he were to ever think about looking at rings for her, he should consider that diamond.
He immediately called the store and purchased it without telling her or mentioning it for the next four years until he was ready to propose.
"I remembered the diamond, but I had no idea that he bought it," Ms. Farwell says of his Labor Day proposal this year.
Depending on the color, many of these diamonds are pricier than white diamonds, says Heidi Harders, a gemologist and appraiser at Chicago Gem Evaluation Services in the Loop. Red, blue and purple tend to be the most expensive, says Ms. Harders, whose clientele ranges from jewelers to estates and engaged couples.