Our Diamond Inventory Search Engine will guide you through our most complete and compelling inventory in every cut, clarity, color and carat weight!

Every indication was that diamonds, currently priced as the most undervalued commodity in decades, would appreciate significantly throughout 2015​. While gold, platinum and silver have more than quadrupled in price, diamonds remained very close to the same price levels as at the beginning of this decade.
Here at ​NYC Wholesale ​Diamonds we have been expecting significant increases in round diamond prices this year, and for many years to come. This opinion has been shared for many reasons by leading Wall Street analysts, and continues to be the mainstream consensus of diamond industry leaders. The reality is that in the short term the opposite has happened, as round diamond prices have now dropped twice this year. This creates a rare buying opportunity to take advantage of due to this short term blip on an upward diamond price trend that will most definitely continue going forward.
The three key factors that have contributed to this price drop all appear to be short term in nature. Let's review them beginning with the demand and supply curve. Diamond inventory levels became much higher than anticipated due to the industry overestimating the demand for exchange traded diamond funds. These funds that were introduced earlier this year need to physically purchase round diamonds as fund shares are purchased, removing them from the supply side.
Secondly, the diamond industry has been hit by a lending drought after KBC Groep NV said it's winding down its Antwerp Diamond Bank unit, a source of finance for 80 years to the network of companies that trade, cut and polish diamonds in the Belgian port city. Other lenders, including ABN Amro Bank NV, have cut the proportion of gem purchases they were willing to finance due to pricing concerns. Any time banks tighten credit to the industry, it forces traders, cutters and polishers to sell more inventory as well.
Last but far from least is the slowing of demand from the two strongest emerging economies, China and India. Government restrictions on imports have been the culprit here.
"The biggest thing really is the tightening liquidity," said Ed Sterck, an analyst at Bank of Montreal. "If you're a cutter or polisher of rough diamonds whose available liquidity is being reduced you've got to adjust your inventory. Selling inventory to increase cash has the knock on effect of increasing the supply of polished diamonds."
As the economy recovers, diamond and jewelry demand will grow rapidly. There has already been a 3 percent growth in global demand for diamond jewelry in 2014 to $81 billion.. De Beers is also committing billions of dollars over the coming years to a number of projects.
Opportunity is knocking for those who have been waiting to purchase a diamond for their very special love. Those seeking an investment alternative to 1% interest rates, and an uncertain toppy stock market are emerging as well. Here at NYC Wholesale Diamonds we are committed to finding you the best quality and value GIA certified ideal cut diamonds. Always at wholesale level pricing, and with a personal education on grading, maximum value, and the industry. Just view our extensive diamond inventory at http://www.nycwholesalediamonds.com/diamond-inventory/  Click on the diamonds that you desire, and we will guide you through the exciting process at your own chosen pace.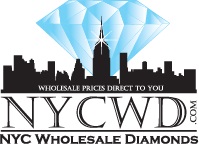 I Offer My Clients the Finest Selection of Diamonds, Engagement Ring Designs, and Custom Wedding Bands all at the Lowest Wholesale Prices!
My Exclusive Personal Consultation to You Includes: 
* An informative lesson on the quality, pricing, and certification of diamonds. 
* Locating the perfect, ideal cut diamond for maximum, spectacular brilliance.
* Finding and/or custom designing the perfect ring setting for the diamond.
* Advice on immediate protection by the least expensive insurance options.
* Advice on the actual proposal as its romantic significance will last a lifetime!
Our promise is to always offer ideal cut diamonds that display maximum brilliance at all times. Round, Princess, Cushion, Asscher, Radiant Cuts in quality designs hand made in gold and platinum.
---
Call Keith directly at (212) 719-2214 or (800) 247-8478
Keith J. Saxe
Founder/President
NYC Wholesale Diamonds
47 West 47th Street
Suite 3A
New York City 10036
(212) 719-2214
 A unique, personal jeweler who works nationwide, Keith Saxe is GIA and FIT trained and has been a trusted high end diamond jewelry specialist for 26 years. He is the founder and president​ of NYC Wholesale Diamonds located at 47 West 47th Street Suite 3A in the New York City Diamond District. His website is www.NYCWD.com and he authors a blog www.NYCDiamondBlog.com. ​Keith has a full service store located across the street from his private office,​ and ​a San Diego factory showroom. He offers GIA Certified Ideal Cut Diamonds,​ and state of the art fine jewelry designs at low wholesale prices. Keith has been named the N.Y. Diamond District's Favorite Jeweler by the N.Y. Post's Savvy Shopper column, had his diamond education articles published, been recommended in the New York Times, national gift reporter Robyn Spizman's 'Perfect Present Guide' and 'The GIFTionary', as well as having his Diamond Halo Engagement Ring design featured on 'The Knot'