Holidays are always a popular time to "pop the question".  Maybe it's the magic in the air, families all coming together, a time to reflect on what and who is important in your life…and this Holiday season, there was no shortage of love in the air.  NYCWD would like to send a big congratulations to all of our newly engaged couples!
Congratulations to Brendan and Nikki!
"I wanted to share that Keith is an absolute pleasure to work with through the shopping, evaluation, and decision process. He is responsive via email and truly client-centric in-person.
My fiancé was absolutely blown away by the diamond that Keith helped me select and I was very impressed by the whole team's craftsmanship. I can't thank him enough for helping to make our day so special."
Brendan
Hoboken, NJ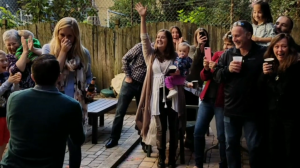 Congratulations to August and Gina!
"Fantastic from farm to table, nose to tail, soup to nuts, beginning to end, whichever you choose! Keith explained everything about what to look for in your perfect stone, helps you through the whole process, and makes sure you get the best deal for your budget. I'll never buy another diamond from anyone else. Thanks Keith!"
August
N.Y., N.Y.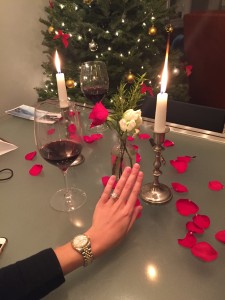 Congratulations to Simon and his fiancé!
"She absolutely adores her ring! I catch her every two minutes looking at it and admiring it. I just wanted to thank you from the bottom of my heart for helping me along this journey and being there to answer all my questions and being flexible with me! I hope to meet up and discuss the details with you soon and one day bring my fiancé in to meet you as well, as I kept telling her about you afterwards!"
Simon