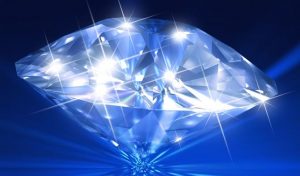 Marrying into the royal family comes with many perks, including easy access to private jets and VIP admission to some of England's grandest estates. However, one of the most remarkable privileges royal women enjoy is access to a seemingly endless amount of historic jewels. As the future Queen of England, Catherine, Princess of Wales, has a beyond luxurious collection of multi-carat jewelry pieces. From diamonds dating back to the nineteenth century to rare gemstones, Princess Catherine's public appearances are almost always sparkling occasions.
However, as robust as the princess' jewelry collection may be, some pieces must be more sentimental than others. Eagle-eyed royal watchers have noticed that many of Princess Catherine's jewels seem to be gifts from her husband, William, Prince of Wales. Between birthdays, anniversaries, and the joyous births of their three children, doting father and husband William has had many opportunities to shower his wife with shimmering gifts.
Dating back all the way to the early days of their courtship, it seems diamond necklaces, rings, and earrings have routinely been William's go-to way of showing love and appreciation to his beloved Catherine. While many of the jewels and gemstones William has gifted to Catherine are personally commissioned pieces, others are royal heirlooms that the prince has passed on to his wife. Considering such glistening gifts appear again and again throughout the royal couple's relationship timeline, let's take a trip down memory lane and revisit every illustrious piece of jewelry the Prince of Wales has gifted his princess.
One of the first pieces of jewelry Catherine, Princess of Wales, ever received from her future husband was a dreamy diamond eternity ring, a traditionally romantic gift that is said to represent lifelong love and loyalty. The public got their first glimpse of this showstopping piece of jewelry at the future Prince and Princess of Wales' graduation from the University of St. Andrews in Scotland, where the lovebirds first met as fellow Art History students.
The paparazzi snapped away as a young Catherine made her way to the 2005 ceremony, having accessorized her customary black graduation gown with her newly gifted eternity ring. Despite the commotion happening on the St. Andrews streets that summer's day, it was the glint of Catherine's ring that captured the eagle-eyed media's attention. Spectators were quick to notice that the ring featured intertwined bands of garnets and pearls — the birthstones of Catherine and William, respectively.
Though it would be over five years until the college sweethearts would say "I do," the prince's genuine romantic feelings for Catherine were clear for all to see. This proto-engagement ring not only represented William's intentions for their combined future, but it also surely cost a pretty penny, being made of pure rose gold. Catherine showed her appreciation for the gift by wearing it frequently during the early days of her and Will's courtship, including such events as Laura Parker-Bowles' 2006 wedding and Wimbledon 2006.
In the autumn of 2010, after nine years of dating, Prince William finally popped the question to his longtime sweetheart. While the proposal itself happened while the two were on a private vacation to Kenya, the world first heard the news — and got a glimpse of Princess Catherine's dazzling engagement ring — during an interview and photocall on November 16, 2010. From that moment on, the world couldn't take their eyes off Catherine's unique engagement ring.
The piece features a whopping 12-carat Ceylon sapphire in an oval shape, surrounded by a cluster of 14 diamonds and set in a band of 18-karat pure white gold. Not only is this sapphire stunner one of the most important pieces of jewelry William has ever gifted his wife, but it is also one of the most iconic rings in royal history. As fans of "The Crown" will know, the ring was originally gifted to William's mother, Princess Diana of Wales, when she first married Prince Charles. However, it dates back much further than their ill-fated 1981 nuptials.
In actuality, the ring found its beginning with a much happier union, having been commissioned by Prince Albert as a gift for his then-fiancé Queen Victoria. Originally crafted as a sapphire and diamond encrusted brooch, the piece was worn by Queen Victoria on her 1840 wedding day. The monarch continued to wear the brooch throughout her 63 year reign and only retired it when her "dearest Albert" passed away in 1861.
Per tradition, Prince William gifted Catherine, Princess of Wales, a wedding band to accompany her engagement ring during their April 25, 2011, wedding ceremony. Dating all the way back to Ancient Egypt, wedding bands are traditionally meant to be worn on the fourth finger of your left hand, where the vein is said to travel directly to the heart. While engagement rings are usually more flashy, a wedding band, gifted on the actual day of the wedding, is meant to be simpler in design.
As high-profile members of the British royal family, it's no surprise that William and Catherine's ring exchange fit perfectly into this classic, understated mold. While Catherine's sapphire engagement ring added a bit of unexpected flair to her royal jewelry box, her classic gold wedding band harkens back to time-honored wedding customs. Made from 100% pure Welsh gold, this piece of jewelry was also a royal family heirloom.
As noted in a statement from Clarence House provided to World Gold Council ahead of the couple's wedding, the gold that was used to make the ring was sourced from one of the royal family's gold mines in Wales and was a gift from the queen herself, given to Prince William only a few weeks after the young couple announced their engagement. With this ring, Catherine joins a long line of women in the British royal family to wear wedding bands made of Welsh gold, starting with the Queen Mother in 1923.
Princess Catherine's post-engagement earrings
These unique pieces made their debut when Catherine and William embarked on a tour of North America shortly after their wedding in 2011. During this inaugural trip as the Duchess of Cambridge, Catherine frequently wore two of the most poignant jewelry pieces William has ever gifted to his wife: these dainty, single-drop sapphire earrings. While neither Catherine nor William have spoken publicly about these pieces, it is believed that they were gifted to Catherine in 2010 not long after their engagement.
The post-engagement theory is backed by the fact that these sensational sapphires appeared on Catherine's lobes most frequently in the years immediately following her wedding, not to mention the fact that they perfectly match her engagement ring. In addition to trotting across the U.S. and Canada in these sparkling sapphires, the then-Duchess of Cambridge was also spotted wearing William's sapphire earrings to royal engagements in Scotland, New Zealand, and even at Prince Philip's 90th birthday service.
Like her engagement ring, Catherine's earrings also once belonged to William's late mother, Princess Diana of Wales. However, rather than being a romantic gift from Prince Charles, Diana received these earrings as a gift from Crown Prince Fahd of Saudi Arabia to congratulate the new princess on her wedding. Coming directly from her fiancé, however, William and Catherine have clearly put their own personal twist on these rare jewelry pieces. Additionally, the fashion-forward Catherine also modified the sapphire studs by having them redesigned into a high-hanging drop style.
For her first Christmas as an official member of the royal family, Catherine, Princess of Wales, turned out in a beautiful garnet-hued look. Along with her funnel-necked coat dress and matching hat and clutch, the newlywed also stepped out in a pair of new diamond earrings that had never before been seen by the public. While nothing has been officially confirmed, many believe that these were a Christmas gift from Prince William to his new bride in 2011.
Designed by luxury British jeweler Kiki McDonough, Catherine's earrings consist of a round green amethyst looped by small diamonds and set in 18-carat gold. Like many earring designs worn by Catherine before, these Christmas-inspired pieces also feature a slight drop design, dangling gracefully from the royal's ears. Throughout the Christmas day's goings-on, Catherine was seen engaging with the public as she left St. Mary Magdalene Church and walked around the royal estate of Sandringham in Norfolk, speaking with excited young fans, and accepting endless bouquets of flowers.
As a young, fresh face on the royal scene, Catherine's first Christmas with the British royal family was an important opportunity for the newly inducted Duchess of Cambridge to crystallize her reputation as a sophisticated dresser. With the help of Prince William and his refined taste in jewelry, it seems the young wife succeeded. Just as Kiki McDonough also regularly designed jewelry for Princess Diana, Catherine's modern style and her popularity with the British public mimics that of her late mother-in-law.
As the future Queen of England, Princess Catherine is one of the most high-profile women in the world and, like any good blue blood, she too owns a Cartier watch. It seems the French jewelry company is the go-to choice for the most elegant of elites, as a litany of royal women and even former U.S. First Lady Michelle Obama have been spotted wearing Cartier brooches, necklaces, and watches throughout the years.
What makes Catherine's Cartier piece extra personal, however, is that it is believed to be a gift from her husband, William, Prince of Wales. Catherine's watch is so special that it even has its own name — the Ballon Bleu de Cartier. The timepiece is named for its unique blue hands and attached sapphire stone, which perfectly match the princess's other cerulean-hued pieces. Echoing Catherine's famous engagement ring and matching earrings, these sapphire features suggest the Ballon Bleu is, once again, the work of jewelry-lover Prince William.
While Catherine's style is usually of the regal variety and never too flamboyant or flashy, the Ballon Bleu adds an exciting spark to her usual fashion fare. You can often spot the stainless steel case and bracelet glinting in the sun during the princess's royal engagements, reminding those around her that they are in fact speaking to a woman who owns not one, but multiple, real life tiaras. To make this gift even sweeter, it appears that William owns a matching masculine version — the Omega Seamaster 300M.
Princess Catherine's first push present
While men have been gifting their wives engagement rings and birthday diamonds for hundreds of years, a new ceremonial gift called a "push present" has recently taken the world by storm. This gift is meant to be given to a new mother by the father of her child to mark the life-changing experience of bringing life into the world. Evidence shows that push presents are becoming increasingly popular throughout the U.K. and the U.S., with Crisscut Magazine reporting searches for the phrase "push gift jewelry" were up by 50% in early 2022.
It seems the Prince and Princess of Wales are no exemption, as royal insiders have claimed that Princess Catherine received multiple push presents to mark the birth of her first child, Prince George of Wales, in 2013. The sweetest of these gifts was a unique teddy bear reportedly purchased from the luxury department store Harrods, while the splashiest gift was a new diamond-encrusted eternity band. Mimicking the eternity ring that Prince William gifted his wife way back in their college days, this personal push present must hold extra sentimental value for the couple.
While Princess Catherine famously debuted her first eternity band at her college graduation, spectators noticed that her postpartum looks almost always included this beautiful piece known as the Eclipse Diamond Eternity Ring. The classic piece contains a band of 18-carat white gold and is looped by 0.23-carat white diamonds, boasting a level of bling that surely captures the attention of anyone in its vicinity.
One of the more mysterious items of gifted jewelry that Princess Catherine is said to own is a pink diamond brooch, reportedly given to her by Prince William as one of the multiple push presents he gifted to the new mother in 2013. This interesting piece has yet to be spotted out in public, but U.K. tabloids report that the prince took the creation of the brooch seriously and even went as far as to employ the help of Queen Elizabeth II's personal jewelers.
William's choice of such a feminine piece could be explained by the fact that he and his wife have routinely opted to keep the gender of their children a surprise until the birth, as per royal tradition. As any nervous father shopping for his wife's first push present, one can imagine that the Prince of Wales commissioned the pink diamond brooch and the diamond eternity band to cover all his bases — one gift for the birth of a son and one for a daughter.
However, another theory could be that the royal family simply has a penchant for pink diamonds. William's late grandmother was frequently spotted at royal engagements, including her Silver Jubilee, wearing a jaw-dropping 54.5-carat pink diamond brooch cut into a floral shape. While there are no rumors of Princess Catherine's mysterious pink brooch reaching the queen's level of splendor, it's a sweet thought to imagine the future Queen of England following in her predecessor's fashion footsteps.
For the birth of the couple's second child, Princess Charlotte of Wales, on May 2, 2015, Prince William switched up his gift giving tactics. Instead of opting for a diamond ring or a multi-carat brooch, Prince William gave his wife a gorgeous pair of amethyst and tourmaline earrings. While Catherine debuted these jewels on the couple's royal tour of India and Bhutan in 2016, the designer, Kiki McDonough told People that the earrings were commissioned by Prince William the year prior to celebrate his daughter's birth.
It seems Prince William is a savvy observer of his wife's taste in jewelry, as Catherine has been seen wearing other Kiki McDonough designs throughout the years, including her first Christmas with the royal family at Sandringham and an official trip to New York in 2014. However, these particular pieces are decidedly more colorful than your average pair of royal earrings, consisting of yellow amethysts that hang in teardrop formation from a pair of bright green tourmalines. However, the earrings retain a classic feel by being circled in a series of diamonds. To top it all off, the entire set is placed in 18-carat yellow gold.
The pop of color offered by the earrings aligned perfectly with the spring season in which Princess Charlotte came into the world, and Princess Catherine has repeatedly chosen to pair the Kiki McDonough pieces with similarly brightly-hued gowns. In New Delhi, India, for example, Catherine debuted the pieces alongside a beautiful turquoise gown.
2012 was a big year for the U.K., considering that the Summer Olympics were hosted in London that year. Given that Catherine, Princess of Wales, is one of the most prominent members of the monarchy, it's no surprise that the princess decided to match her 2012 fashion looks with the Olympic theme. In July of that year, Catherine caught the eye of royal fans by visiting the National Gallery wearing a three-ringed piece known as the Cartier Trinity Necklace.
The choice of necklace was incredibly on point for the occasion, as Catherine was attending the unveiling of the "Road to 2012: Aiming High" exhibition, which included 100 new portraits of famed British athletes and athletic events. However, while the average spectator may assume that Catherine's Cartier Trinity Necklace was cultivated specifically for the National Gallery exhibit, royal insiders have hinted that the piece was gifted to Princess Catherine by her husband to mark the royal's 30th birthday.
In fact, the necklace is much more expensive than royal watchers have come to expect of the relatively frugal Princess of Wales, as the Trinity Necklace has been estimated to cost around £50,000. It's no surprise that the Cartier piece bears an eyebrow-raising price tag, as the 18-carat chain is dotted with pavé diamonds and features three interlaced rings of yellow, pink, and white gold. With a price tag this high, it only makes sense that this luxury necklace was a gift bought by someone looking to impress the princess.
Making its debut just a mere two weeks before Princess Catherine's 38th birthday, it is rumored that this gorgeous gold necklace — known as the Gold Midnight Moon necklace – was a birthday present from Prince William to his wife. The royal stepped out wearing the piece for the first time at the Ely and Caerau Children's Centre in Cardiff, Wales in January of 2020 as part of her royal initiative to introduce a new national survey on early childhood development.
It was a stellar style choice to choose to debut the necklace at a Children's Centre, as an up-close look at the necklace reveals that it includes the initials of Catherine's three children: Prince George, Princess Charlotte, and little Prince Louis. While no one from the royal family has directly confirmed that this necklace was a gift from William to Catherine, gifting the mother of his children a piece that commemorates the three Wales youngsters sounds exactly like the kind of sentimental, yet elegant, move that a savvy gift-giver like William would make.
An un-personalized version of the Gold Midnight Moon necklace is also available to purchase directly from England-based designer Daniella Draper's website. The dainty diamond-encrusted piece is also indicative of William and Catherine's passion for green living, as the piece is completely constructed out of recycled material. With a circular base and chain made from 9-carat yellow gold, there are also three minuscule diamonds embedded into the necklace's gold disk base.
While these iconic pearl drop earrings were originally gifted to Princess Diana by Collingwood jewelers in 1981, the fact that Princess Catherine has been spotted out and about rocking these classy pieces at multiple occasions has led royal insiders to believe that Prince William has since officially passed these earrings down to his wife. The late Princess of Wales wore a lot of beautiful jewelry in her lifetime, but these earrings seemed to be a favorite of the royal, as she famously wore them throughout her 1985 tour of America.
Perhaps most iconic of all, these earrings were also seen hanging from Princess Diana's ears on the night of June 29, 1994 — the same night she wore her "revenge dress" to London's Serpentine Gallery. The dress became known as the "revenge dress" due to its debut coinciding with the premiere of a televised interview where Prince Charles admitted to an extramarital affair with Camilla Parker Bowles.
Princess Catherine's adoption of the Collingwood pearl earrings will ensure that these unforgettable pieces will remain in the spotlight for years to come. Just as they added an extra spark to her late mother-in-law's looks, Catherine has already opted to wear the pearls at multiple occasions, including Queen Elizabeth II's 2022 funeral procession and a 2022 Remembrance Sunday Service. These lovely pieces are easily identifiable by their unique bell cap design, from which two chunky pearls hang. At the base of the ear, of course, sit two sparkling diamond studs.
Princess Catherine's push presents for her first two children — Prince George and Princess Charlotte — are known to the public, but it's been a bit of a mystery what Prince William decided to gift his wife for the birth of their third child, Prince Louis. However, considering the royal splashed out in a big way for the birth of the two eldest Wales children, we can assume that Catherine's third push present carried an equally impressive price tag.
As Hello! has noted, one piece of jewelry that many have speculated is the ever-evasive third push present is a beautiful citrine ring Catherine was spotted wearing several times throughout 2018. The public got a look at the ring during Wimbledon that year, only a few months after Prince Louis arrived. On the final day of Wimbledon, Catherine stepped out with husband Prince William to attend the Men's final match between Novak Djokovic and Kevin Anderson. For the exciting occasion, the princess decided to pair her eye-catching yellow ring with a similarly bright buttercup-colored dress.
The hefty ring looks incredibly similar to a ring Catherine was also spotted wearing in the early 2000s, but the push present theory is backed up by the fact that this specific citrine ring really began catching the public's eye the summer following Prince Louis' birth. Even if this citrine jewel wasn't bought to commemorate little Louis' entrance into the world, it's still possible that William was behind the purchase of this significant piece.
Passing down another iconic piece from his mother's collection, Prince William is also believed to have given his wife his blessing to sport Princess Diana's beautiful three-strand pearl bracelet. Considering Catherine, Princess of Wales, is usually seen out and about wearing jeweled earrings, rings, and even some impressive necklaces, this vintage pearl bracelet represents a departure from her usual fashion choices.
It seems that Catherine pulled this rogue piece from her jewelry box for a special reason — to follow the royal tradition of wearing pearls during a period of mourning. After Queen Elizabeth II's death on September 8, 2022, the newly-inaugurated Princess of Wales was seen regularly wearing black ensembles and pear-accented jewelry to various royal engagements. Most notably, Catherine sported her late mother-in-law's bracelet to a meeting with Ukraine's First Lady Olena Zelenska to discuss the issues facing her country following the Russian invasion.
The bracelet itself was designed back in Diana's day by Nigel Milne, who was deeply attuned to the late princess's charitable interests. After working with Princess Diana on the crafting of the three-strand bracelet, Milne and his wife Cherry even went so far as to create a line of jewelry whose proceeds went directly to "BIRTHRIGHT," a charity foundation that claimed Princess Diana as one of their patrons. By donning this piece at her more solemn royal engagements, Catherine seems to be channeling a bit of her late mother-in-law's charitable and graceful spirit in addition to Diana's impeccable fashion sense.
One of Princess Catherine's more bold fashion choices was this bright, lime green gown she chose to wear for the 2022 Earthshot Prize ceremony. Coinciding with the royals' trip across the Atlantic, this year's prize ceremony was hosted in Boston, Massachusetts. The princess' off-the-shoulder, long-sleeved column dress was the perfect choice for the Earthshot ceremony, as Catherine and her husband Prince William confidently posed on the unique green carpet outside of Boston's MGM Music Hall.
Launched by the Prince of Wales in 2021, the Earthshot Prize has one purpose and one purpose only — to encourage better care of our earth and award those who are making significant strides in saving the environment. By choosing an overall emerald-hued look for the occasion, Catherine subtly showed her support for her husband's environmental activism.
In addition to her vivid, chic dress, Catherine completed her look with a heavily jeweled emerald-and-diamond choker that once belonged to her late mother-in-law, Diana, Princess of Wales. Considering Prince William inherited much of his mother's jewelry after her passing, we can surmise that this piece of jewelry was also a sentimental gift passing from husband to wife. Diana famously wore the choker as a headband during a royal engagement in 1985, but the piece originally made its debut back in 1911 when it was gifted to Queen Mary during the Delhi Durbar.
Our sincere thanks to The List and Elizabeth Williams for this very detailed and fascinating information